3 BIG Proposal Writing Mistakes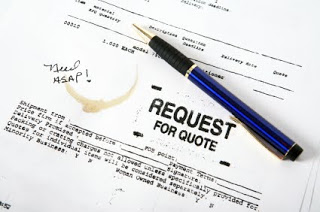 Over the years, we've helped clients streamline their proposal writing process through the development of proposal templates. During this process, we've identified 3 big mistakes that clients commonly make when writing proposals and we're going to share them with you here.
Focusing on yourself rather than your customer
Many clients go on and on in their proposals about who they are and what they're all about rather than focusing on what the customer's needs are and detailing exactly how they can address those needs. It's only logical that the focus of any proposal should be the prospective customer, and yet so many salespeople forget this key factor when putting together a proposal.
The mystery budget
Many companies or salespeople will specify a budget in their proposal that was seemingly plucked out of thin air with no explanation of how they arrived at the magic number provided. Always include a detailed budget breakdown along with a turnaround time so that your prospective customer will know exactly what they're getting, at what cost, and in what timeframe. Again, a very simple concept that often gets overlooked.
Failing to follow guidelines
When responding to RFPs or tenders, often companies fail to follow the proposal guidelines outlined in the RFP or tender document. This is one simple but often sure-fire way to find yourself excluded from the bidding process. If a company takes the time to write an RFP / tender, respect their time and effort by simply following the guidelines provided!
These are just 3 of the mistakes that many of our clients have made when writing proposals – there are many, many more. Avoid these 3 big proposal writing mistakes and you'll greatly improve your chances of winning your next project!
Request My
Free Consultation
Join Our Mailing List
Get free offers and advice and make your marketing work for you!
Recent Posts
Converge Creative's owners have spent over 14 y...

Since mobile search surpassed desktop earlier t...

Antiquated search engine optimization tactics, ...

By: Dan Antonelli, Contributor, Entrepreneur.co...

Small-to-medium businesses should always look f...