6 Fundamentals Every Modern Entrepreneur Needs to Succeed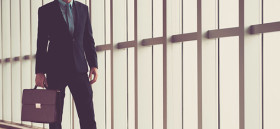 By: Dan Antonelli, Contributor, Entrepreneur.com
The road to being a true-blue entrepreneur is paved with spectacular stories of crash-and-burn. It requires a certain type of stamina that few possess and an insatiable desire to do better than the day before. Such a demanding lifestyle has no boundaries in place, except for those self-imposed. This alone can prove deadly for the half-serious startup hopeful.
Mastering the daily hustle is something that will either make or break any hopes for success. If you're not serious about upgrading your skill set, than prepare to be beaten by those who make it their mission.
Succeeding today calls for a jack-of-all-trades-like approach. Here are the qualities that future success stories in business need to possess:
Request My
Free Consultation
Join Our Mailing List
Get free offers and advice and make your marketing work for you!
Recent Posts
Converge Creative's owners have spent over 14 y...

Since mobile search surpassed desktop earlier t...

Antiquated search engine optimization tactics, ...

By: Dan Antonelli, Contributor, Entrepreneur.co...

Small-to-medium businesses should always look f...