Do You Need a Degree in Social Media? No Way, Some Experts Say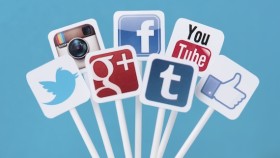 Many experts in social media don't believe in the power of formal education — through either certificate or degree programs at colleges and universities — for anyone seeking to brush up on social media skills. Conferences, on-your-own learning and practical experience are better vehicles for absorbing knowledge about social media, they say.
Request My
Free Consultation
Join Our Mailing List
Get free offers and advice and make your marketing work for you!
Recent Posts
Converge Creative's owners have spent over 14 y...

Since mobile search surpassed desktop earlier t...

Antiquated search engine optimization tactics, ...

By: Dan Antonelli, Contributor, Entrepreneur.co...

Small-to-medium businesses should always look f...