How to Choose a Web Design Company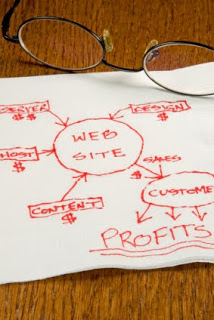 We know that many of you struggle with this, so we're going to give you some good, unbiased advice. Unfortunately today, many companies choose a web designer or web design company primarily based on price – the lowest bid wins – and this sometimes leads to detrimental results. But there are many other key factors to consider when choosing a web designer:
History, Qualifications & Experience
How long has the company been around?
How long has the company been designing websites? The longer the better.
Portfolio
Does the company have a comprehensive portfolio of live websites / recent website projects on their own website?
What quality websites has the company designed?
Are the sites they have designed custom designed websites with truly unique designs or do they look template-based i.e. do many of their sites look similar in layout to many other sites on the web, just with different logos and colors?
Does the company have experience designing websites for other companies that operate in your industry?
Responsiveness
Does the company respond promptly to your inquiries? This is an important indicator of how well they will respond to you throughout your project.
Knowledge
When corresponding with the company, do they appear to be knowledgeable about web technologies?
Are they able to explain processes and technologies to you "on the fly" in non-technical terms, or are they always having to "get back to you?"
Can they see the big picture for your company or do they only have World Wide Web tunnel vision?
Proposal Quality
Has the company demonstrated an understanding of your unique website requirements in their proposal to you?
Have they offered creative recommendations for how your site may be enhanced?
Have they outlined the technologies they will be employing to build your site?
Have they outlined their qualifications and/or the qualifications of the team that will be working on your website project?
Budget Quality
Has the company provided you with a detailed budget breakdown so that you know exactly where your dollars are going? Or have they simply emailed you a mysterious dollar amount which appears to be conveniently plucked out of thin air?
Has the company covered all of your requirements in the budget provided?
Is the company willing to work with you if their quote is not within your budget constraints?
Are there any fine print, hidden fees, or required services that have not been included in the budget?
Value Added Services
Does the company offer additional services that will be of use to you?
Compatibility
From the initial contact that you have had with the company, do you feel comfortable conversing with them?
Do you get a sense that the company really listens to you and understands what you're looking for?
Do you believe that you will be able to work well with the team members that will be working on your project?
If you consider all of these factors carefully, you will end up choosing the right web designer or web design company for you.
One Response to "How to Choose a Web Design Company"
Request My
Free Consultation
Join Our Mailing List
Get free offers and advice and make your marketing work for you!
Recent Posts
Converge Creative's owners have spent over 14 y...

Since mobile search surpassed desktop earlier t...

Antiquated search engine optimization tactics, ...

By: Dan Antonelli, Contributor, Entrepreneur.co...

Small-to-medium businesses should always look f...