How To Generate Leads From Your Website
Converge Creative's owners have spent over 14 years and more than 30,000 hours each building websites.
Here are 5 important website lead-generating tips we've learned along the way.
1. Write Web Content that Speaks to Your Customer's Needs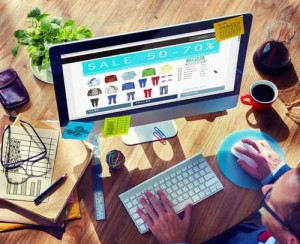 The key to good website content is simple – give your customers what they want.
All too often, website content is written all about "me, me, me" rather than speaking directly to customers.
Yes, your experience is important, but what your customers really want to know is what you can do for them and how you can solve their problem, so focus on that.
Your products or services exist to address customers' needs, so your website content should reflect this.
On your website homepage, include a large graphic that reflects what you do along with an attention grabbing headline that states exactly how you can solve your target customer's problem.
Carry this approach through to all of your website content – write your website content from your customer's perspective and show them how you can help them.
Keep it simple, personal and to-the-point.
2. Include a Call To Action on Every Page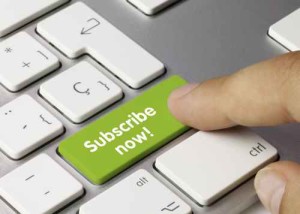 You didn't build your website just to be a pretty online brochure for your company – the ultimate goal of your website should be to generate leads so that you can grow your business.
The last thing you'd want is for a potential customer to leave your website because they weren't given any opportunity to take the next step in the sales process.
So make sure you include a clear call-to-action on every page of your website to lead customers through to your sales funnel.
Think about two or three actions you'd like visitors to take while going through your website, and then use them throughout your site.
Here are some examples of calls to action:
Download
Get Started
Sign Up
Buy Now
Learn More.
3. Incorporate Opt-Ins & Lead Magnets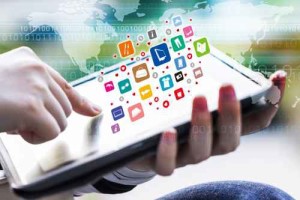 What good is driving traffic to your website if your visitors leave without sharing any of their information with you to follow up?  How can you convert such visitors into paying customers?
It is important that you use opt-ins and lead magnets which offer value to your visitors so that you can capture their email addresses, thus converting them into targeted leads and eventually paying customers.
Here are some examples of opt-ins / lead magnets you can offer to visitors in exchange for their email addresses:
Sign Up for Our Newsletter
Join Our Mailing List
Register for a Free Webinar
Download a Free Guide, Cheat Sheet, Checklist, Template, White Paper or Case Study
Enter to Win a Contest or Giveaway
Get a Special Offer or Coupon Code
Access Free Training or a Video Course.
4. Showcase Customer Reviews
Research shows that 88% of people trust online reviews written by other consumers as much as they do recommendations from personal contacts.
Almost 9 out of 10 consumers have looked at reviews in the last 12 months to help them make a decision on a local business, and what's more, 4 out of 10 consumers do so as a regular action.*
What does this mean for you?
Online reviews are a must!
Showcase your customer testimonials and reviews on your website, and make a concerted effort to request and share your reviews on a regular basis.
* Source: BrightLocal Local Consumer Review Survey 2014.

5. Make It Easy to Reach You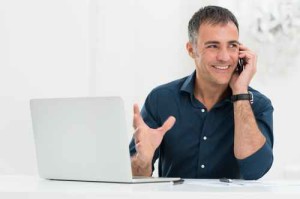 Make sure visitors to your site know how to get in touch with you.
Prominently display your phone number at the top of your website and on your contact page.
Provide them with a contact form to easily send you a message on-the-spot.
Don't hide your location – include your address information so that customers know you're a legitimate business.
Consider incorporating online chat or appointment scheduling tools to make it easy for a customer to interact with you.

Want Us To Do This For You?
If you're a Business Owner and you'd like to generate more leads from your website, fill out the form below.  We'll get on a call with you.
Get Your Free Consultation
Fill out the form below to find out more about generating leads from your website.
Request My
Free Consultation
Join Our Mailing List
Get free offers and advice and make your marketing work for you!
Recent Posts
Converge Creative's owners have spent over 14 y...

Since mobile search surpassed desktop earlier t...

Antiquated search engine optimization tactics, ...

By: Dan Antonelli, Contributor, Entrepreneur.co...

Small-to-medium businesses should always look f...