Mobile Site & App Development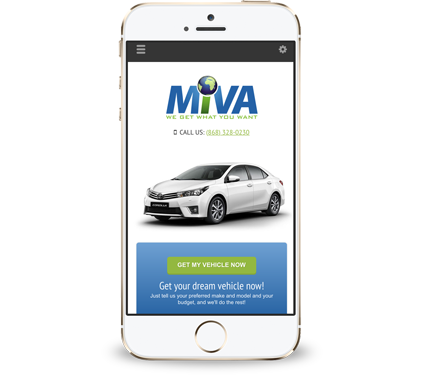 We develop exceptional mobile experiences that your customers will actually use and enjoy.
The mobile revolution is here.
Mobile usage has surpassed desktop usage with more than 80% of consumers using mobile devices to search the Internet
When making a purchase decision, more than 48% of mobile consumers use search engines and 26% use company branded apps to research products on mobile devices
Google's search algorithm now considers whether or a not a site is mobile-friendly, effectively penalizing non-mobile-friendly sites in search engine results pages.
What does this mean for your business? If you haven't already, it's time to go mobile!
As a mobile app development company, we will work closely with you to evaluate whether you need a mobile website or mobile app, and then apply our mobile expertise to develop the right cross-platform mobile solution for your company.
Mobile Site
Design & Development
Mobile Design, Mobile Development, Responsive Web Design, Mobile Site Development, HTML5
Mobile App
Development
Corporate Apps, Game Apps, Cross-Platform App Development, iOS Development, Android Development
App Store Optimization (ASO)
Improving App Visibility in App Stores, App Description / Keyword Translation, App Localization

Yelena Reznik, Oxford University Press
Converge Creative is a perfect example of a small company that provides quality work with friendly, personalized service. Over the past few years, I have worked with Converge to create a wide range of top notch digital products. As OUP ventures further into the digital future, Nayna and James work tirelessly to find the best solution for our particular needs, each time at a competitive price, and in a timely manner. I always look forward to working with them on a project.
Request My
Free Consultation
Join Our Mailing List
Get free offers and advice and make your marketing work for you!