The 5-Step Blueprint for Maximizing Your SEO Potential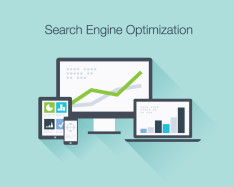 Antiquated search engine optimization tactics, such as link farming, have faded as technology has evolved. It's a new era — one in which SEO is intertwined with user experience.
This article outlines steps you can take to make sure your SEO efforts are working to convert new customers.
We find often that clients struggle with or ignore steps 2 and 5 which can negatively influence search engine rankings.
Request My
Free Consultation
Join Our Mailing List
Get free offers and advice and make your marketing work for you!
Recent Posts
Converge Creative's owners have spent over 14 y...

Since mobile search surpassed desktop earlier t...

Antiquated search engine optimization tactics, ...

By: Dan Antonelli, Contributor, Entrepreneur.co...

Small-to-medium businesses should always look f...