What Do I Need to Build My Website?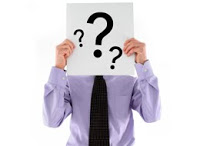 This is one of the first questions many of our new clients pose to us. So we've decided to address the basics here.  In order to build your website, you basically need 3 things:
A Domain Name e.g. thisismybusiness.com.
While most people know that they need a domain, many do not realize the importance of the domain name that they choose. Be sure to choose your domain name carefully. You can use your company name, or you can also choose a domain name based on the search term for which you would like to appear at the top of search engine rankings. And btw, there's nothing stopping you from registering multiple domains and having them all point to your site! Domain names may be registered through domain name registration companies or through your chosen web hosting company. We recommend the latter as it will not only give you more control, but will also significantly simplify the ongoing management of your domain name.
Web Hosting
You will also need web hosting for your website. What is web hosting? Well, think of it this way – once your website is built, you need a place to put it where your potential and existing customers will be able to access it. When you purchase a web hosting account with a web hosting company, you're basically purchasing space on one of their web servers where your website files and email accounts can be housed. When a person types in your domain name in their web browser (usually Internet Explorer or Mozilla FireFox), a request will be transmitted to your web hosting company's web server where your website files are located, and the web server will respond by transmitting your website files to the person's browser so that your website can be displayed. At Converge, we personally host our own websites with Bluehost, but we do work with many other reputable web hosting companies and will address how to choose a good web hosting company in a later blog post.
Web Designer / Web Design Company
The last thing you will need to do is to actually build your website. If you have some graphics know-how and are comfortable with HTML, then go for it! If you don't, then you'll need to find a good web designer or web design company. How do you go about doing that? Well, that's a subject for another blog post. Just know this – you usually get what you pay for. So if you're looking for a high quality website that will be truly effective in helping you grow your business, be prepared to have a budget. A good web designer / web design company will be happy to assist you with items 1 and 2.
Depending on your website, you may have additional considerations. If you're building an e-commerce website, you'll also have to consider security and payment processing solutions, and once your site is built, if you want to manage it on your own without knowledge of HTML, you'll need a content management system (CMS). But your web designer / web design company will be able to propose the best e-commerce or content management solutions for you based on your unique website requirements. And luckily for you, with the advent of open-source technologies, many such solutions are free! But the 3 items outlined above is all you really need to get started building your website.
Request My
Free Consultation
Join Our Mailing List
Get free offers and advice and make your marketing work for you!
Recent Posts
Converge Creative's owners have spent over 14 y...

Since mobile search surpassed desktop earlier t...

Antiquated search engine optimization tactics, ...

By: Dan Antonelli, Contributor, Entrepreneur.co...

Small-to-medium businesses should always look f...